ClaimLab
Claims management
Artificial Intelligence and Advanced Analytics at the service of the business.
Artificial Intelligence and Advanced Analytics
ClaimLab was born from the experience of a twenty-year system, ICG's SIS Claims System, the most reliable and widespread claims management system for non-life insurance in Italy.
Its end-to-end operations extend to all Non- Life branches . Each manual process is entrusted to the use of Artificial Intelligence and Advanced Analytics which allow the simplification, standardization and digitization of the claims management processes.
The platform guides and helps the user in entering data, or there automatically retrieves from documents and user interactions, performs cross-check online and locate in real time fraudulent phenomena , retrieves the necessary information from centralized or external database and personal data , synthesizes the information in real time, guaranteeing the complete historicity of the data.
GESTIONE COMPLETA
Gestione completa di tutti i sinistri danni dall'apertura della pratica, dinamica ed intuitiva, fino ai processi di gestione più complessi passando per il reporting operativo integrato.
PROCESSI GUIDATI DA BPM E RPA
Processi guidati dal Business Process Manager (BPM), intelligenza artificiale e Robotic Process Automation (RPA), con monitoraggio attraverso task list e schedulazione delle attività in rispetto delle dead-lines (processi, eventi, attività, interazioni con applicativi esterni).
AGENDA
Il fulcro intorno a cui ruota l'intera operatività. Ad ogni utente la sua agenda personalizzata con accesso diretto alle attività da compiere per completare le scadenze. Monitoraggio continuo delle scadenze garantito da BPM.
COORDINAMENTO DEI PARTNER
Massima ottimizzazione dei flussi comunicativi tra tutti gli attori coinvolti nella gestione del sinistro, grazie WebApp e App, API e ad un portale unico a cui possono accedere tutti (assicurati, canali, fiduciari, periti, liquidatori).
PROFILAZIONE AUTOMATICA
I motori di Intelligenza Artificiale profilano i sinistri, li raggruppano in cluster e segmenti, determinano le riserve, li canalizzano verso liquidatori periti e fiduciari in base all'esperienza e al carico di lavoro, monitorizzano l'andamento.
NORMATIVA
ClaimLab gestisce autonomamente tutti i flussi procedurali richiesti dagli organi di controllo e dagli organi associativi in aderenza alla normativa e alle best practices. Non a caso viene considerato il prodotto più affidabile e completo nell'ambito della normativa CARD.
ADVANCED ANALYTICS
La possibilità di analizzare in modalità autonoma o semi-autonoma dati e contenuti, con l'obiettivo di scoprire relazioni e correlazioni, di sviluppare analisi previsionali, sviluppare raccomandazioni e correttivi nel processo di liquidazione.
INTEGRAZIONE
L'applicativo ha una struttura modulare, per cui è possibile modulare l'offerta delle funzioni e delle procedure in base ai piani di crescita e di business del Cliente. Si integra nativamente con i sistemi aziendali, applicazioni di terzi e DB esterni tramite web service e interfacce.
COMPLETEZZA E FLESSIBILITA'
Per far fronte alle esigenze del mercato e della clientela, con un più efficace controllo dei costi il sistema è stato progettato per fornirvi il controllo totale sull'intero ciclo di vita del sinistro, e per apportare tutta la flessibilità necessaria per rispondere ai requisiti funzionali e tecnici aziendali.
DIGITAL BY DEFAULT
ClaimLab is the first compensation claims management system that operates according to a digital-by-default logic. Every document that enters (mail, scans, photographs) is digitized, classified and converted into electronic format. The data made usable is automatically sent to business processes, eliminating manual data loading steps.
Eliminate the latency and costs of processes by automatically extracting and understanding the contents of documents from any channel and in any format, in harmony with the privacy by default established in the European regulation on the protection of personal data (GDPR).
The classification technology uses convolutional neural networks and deep learning to visually identify any type of incoming document, while the comprehension and classification of texts is based on statistical and semantic text analysis carried out by engines "trained" automatically with the latest methodologies machine learning.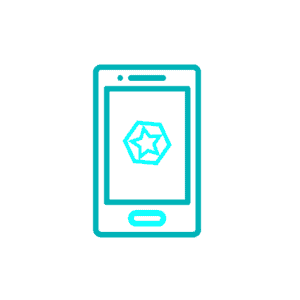 acquisition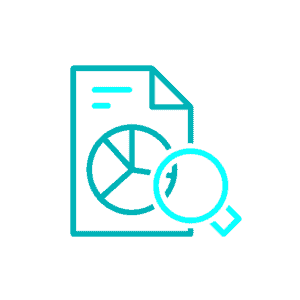 recognition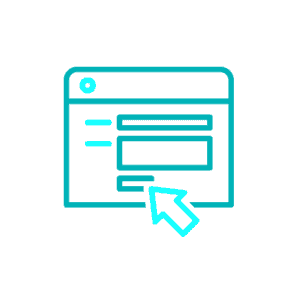 data extraction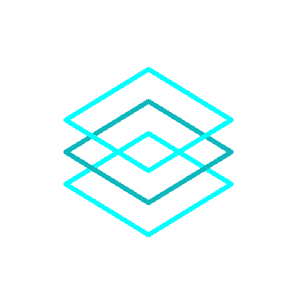 classification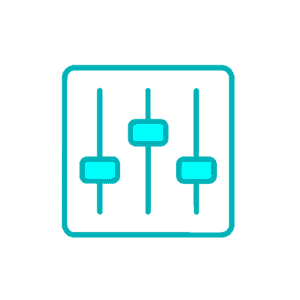 verify
export
choose ClaimLab, to focus on …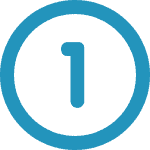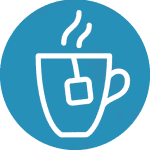 COSTUMER EXPERIENCE
From dynamic and adaptive FNOL processes, to special account management, mobile access and more. ClaimLab offers the possibility of transforming the claims process into a unique experience that will increase customer satisfaction and loyalty.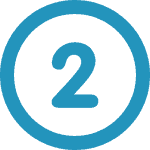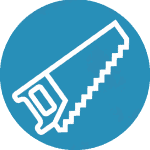 SPEED OF ADAPTATION
ClaimLab allows business users who have the appropriate permissions to make updates, create business rules themselves, without making code changes or waiting for an IT release cycle, to respond effectively to changing market conditions.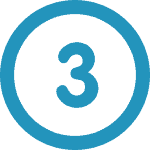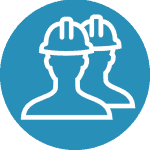 MANAGEMENT OF LIQUIDATORS
The automation of repetitive and low-level tasks allows claims staff to focus on the higher-value claims management activities.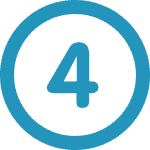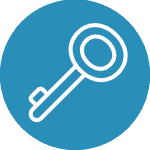 DATA PRIVACY (GDPR)
Complete control over where and how long data and information are stored, thanks to a series of tools that allow effective data retention and destruction policies. ClaimLab complies with all the requirements indicated by the General Data Protection Regulation of the European Union (GDPR).
DO NOT STAY BACK
The technological revolution and the digitization of everyday life have changed the way users interact with companies. The customer journey, the journey that the customer takes during the relationship with a brand in the various points of contact, both offline and online, is now at the center of business strategies.
Loyalty is linked to multiple touchpoints or contact points, where the user finds the information and tools that facilitate the operations to be carried out and the communications to be implemented, and allow him to express his opinion about the service or product. .
ClaimLab is multi-channel and is equipped with a portal, WebApp and App dedicated to the end customer. The claim can be made via ChatBot through the institutional website, call center, social networks, institutional App, Home Insurance.
DIGITAL TOUCH POINT
Quickly receiving all the information of the claim to support timely processing and increase customer satisfaction is not enough, it is necessary to accompany the request for reimbursement and settlement with an appropriate tracking of the claims, presenting states understandable to the customer and promptly highlighting the necessary actions for integration of the preliminary investigation.
ClaimLab also allows you to integrate the data collected in the various exchanges of information to then transmit content, messages, complaints and behaviors, which take into account the path already taken by the various interlocutors with the company.
Controlling all the touchpoints, verifying engagement performance, collecting, integrating and processing the data generated in a customer's customer journey means being able to benefit from a series of valuable information from which to obtain various benefits. The use of indicators (KPIs, Key Performance Indicators) make evident both the quantitative and qualitative use of the contact points themselves.
All this is also reflected within the company, resulting in an optimization of internal processes in terms of greater effectiveness of the actions and therefore saving of resources.
A TUTOR FOR YOUR COLLABORATORS
A system capable of guiding operations with intuitive workflows and intelligent business rules , eliminating the insertion of redundant data and limiting manual processes.
This is ClaimLab, an application equipped with a central tool, the Agenda , from which each operator knows exactly what to do and by when.
Not a simple schedule, but a real personal assistant , which helps the user to perform actions in an optimal way, to evaluate their workload in a single glance and to reach the objectives with less time and less effort .
Does the liquidator receive a new claim? The agenda highlights the relative deadlines and indicates the points on which to operate: a click is enough to immediately reach the screen and the exact point where the liquidator's intervention is required. At each new action, the agenda automatically updates the next steps.
Simplify the work of your collaborators and make their activities highly productive .
CLAIM PROCESSING, INTELLIGENT AUTOMATION
The management system has a work-flow engine that allows you to design processes, control events, comply with regulatory and contractual deadlines, send emails and letters based on the type of claim, guide interactions with external applications and DBs (web-based service, interfaces, APIs).
For ClaimLab, ICG has opted for intelligent automation that adds true artificial intelligence to business operations through a combination of Business Process Management (BPM), artificial intelligence and Robotic Process Automation (RPA). Together, these tools form the foundation of any intelligent automation initiative and allow you to quickly document both the overall processes and the various stages, providing analytical data and detailed performance metrics.
CLAIM TRACKING, EMOTIONS FIRST
The management and settlement of claims is a crucial phase of the relationship with policyholders. It is the moment when the brand responds to its contractual promise, and it is when the customer can be loyal or it can be lost. It is an area in which we are therefore committed to guaranteeing the highest quality of service and attention to different needs.
Although what matters is the goal (to be able to obtain compensation), aspects such as timing and methods cannot be left in the background. Numerous studies show that experiences that emotionally engage customers are the primary vehicle for loyal behaviors, such as recommending a service to a friend. Paying attention to customers' likely emotions is the way to keep the customer experience positive.
CLARITY, FROM BEGINNING TO END
One of the most innovative aspects of ClaimLab is the module of the "Diary for dealing with the claim", not a simple tracking, but a real commercial tool able to guarantee to the insured a personalized experience of high excellence.
From opening to closing, a clear and transparent path, which allows you to always be updated in real time on the management phase of the reported case.
The customer can decide whether to receive via the push service every update inserted in the treatment diary (compatibly with the claim profiling and the will of the Business), in such a way as to have a complete and real-time view on the activity carried out on his practice. An advanced step tracker, visible on the personal area or app of the brand, transmits a sense of progress to the insured, helping him to become aware of the next steps and makes him an active player in his own practice.
FOCUS ON STRATEGIC VISION, THANKS TO ANALYTICS
It is a fact that the claims settlement processes always represent a high cost item for the Companies. Thanks to ClaimLab's strong intrinsic automation, low-level activities do not impact the work of the liquidators, who can concentrate completely on high-value management. But all this is not enough. It is necessary to have complete control of the entire ecosystem at all times.
ClaimLab provides the business with operational dashboards in real time, aggregated metric views, automatic escalations and alerts, ad hoc reports and more.
Business decisions and actions can thus be supported by metrics and real-time information provided by powerful Analytics and Machine Learning tools, with data acquired over the entire life cycle of the claim.
Each actor has his own dashboard. One of the characteristics of ClaimLab is the possibility of making each user autonomous, giving him the opportunity to carry out a continuous self-assessment on the work and a projection of what could be the trends by adopting some small precautions. In fact, ClaimLab is able to suggest to the user which behaviors to change to enhance their activities.
LETTERS AND REPORTS EDITING LAB
ClaimLab is characterized by an intelligent "Letters and Reports Writer", through which it is possible to design all the printing modules. The generated documents can be directly sent by e-mail, Postel, etc.
The editor allows you to create customized documents, letters, notifications and forms or to upload existing documents and associate the document with a specific action. When these actions are completed by the user or automatically by the system, the document will be generated with the data and information relating to the claim, and possibly sent automatically or following a review.
You can use predefined document templates or add a custom document template. The fields are automatically filled in with the information present on the system.
TRUST PORTAL
ClaimLab is equipped with a fiduciary portal aimed at optimizing the electronic communication flows between the Companies and its external Collaborators to improve the quality of work and the service offered to policyholders.
ClaimLab allows you to centrally manage the operations of all the figures who collaborate or have an active part in the process of assessing, liquidating, repairing or defining the damage, ensuring the availability of information 24 hours a day and making communication easy and independent from time and place constraints.
Through direct access to the application, the trustees can receive the assignment, view the complaint in electronic format, process the file and return the result of the appraisal by attaching the parcel and, where required, activating the prompt settlement payment.
ClaimLab also allows inbound and outbound document management, fluidity in data exchange, the preparation of reports and statistics useful for evaluating the trustee's performance and verifying them for the purpose of providing incentives.
HORUS CAPTURE
digitalizzazione intelligente dei documenti e automatizzazione dei processi documentali
Un'innovativa piattaforma in grado di interpretare ed elaborare dati provenienti da tutti i tipi di documenti, inclusi formati di documentazione cartacea (acquisita tramite scanner o fotografia) o digitale, strutturati e non strutturati, immagini, allegati email e corpo dei messaggi.
Grazie alla digitalizzazione intelligente dei documenti e all'automatizzazione dei processi documentali, trasforma i documenti in valore per l'azienda, catturando e convalidando informazioni in qualsiasi formato nel punto di impiego.
Approfondisci
HORUS ANALYTICS
Combattere le frodi assicurative legate a falsi documentali
Una piattaforma di Intelligenza Artificiale che si occupa di analizzare immagini e documenti di qualsiasi struttura e complessità per riconoscere manipolazioni grafiche, incoerenze visive, verificare l'univocità dell'immagine all'interno del DB, controllare che l'immagine non sia presente in internet. Per combattere le frodi assicurative legate a falsi documentali.
Approfondisci
HORUS DAMAGES
STIMA AUTOMATICA DEI COSTI DI RIPARAZIONE IN TEMPO REALE
Intelligenza Artificiale, Computer vision e Object Recognition per riconoscere le parti danneggiate del veicolo fotografato, distinguere tra danni pesanti e leggeri ed effettuare una iniziale stima della riparazione sia in termini di costi che di tempi, canalizzando in maniera totalmente automatica sinistri complessi e sinistri di massa.
Approfondisci
Scopri di più
Contattaci per sapere come possiamo aiutare la tua realtà.
Approfondisci